Structural engineering & Architectural visualisations in 2D, 3D or animation.
Structural Models
We offer high-quality products that provide our client with data access. This enables extraction of the delivered data stashed within the models so it can be used according to the client's needs. BIM structural models offer quantity takeoffs and pricing, scheduling of all constructed elements, and optimisation of the model to the requirements.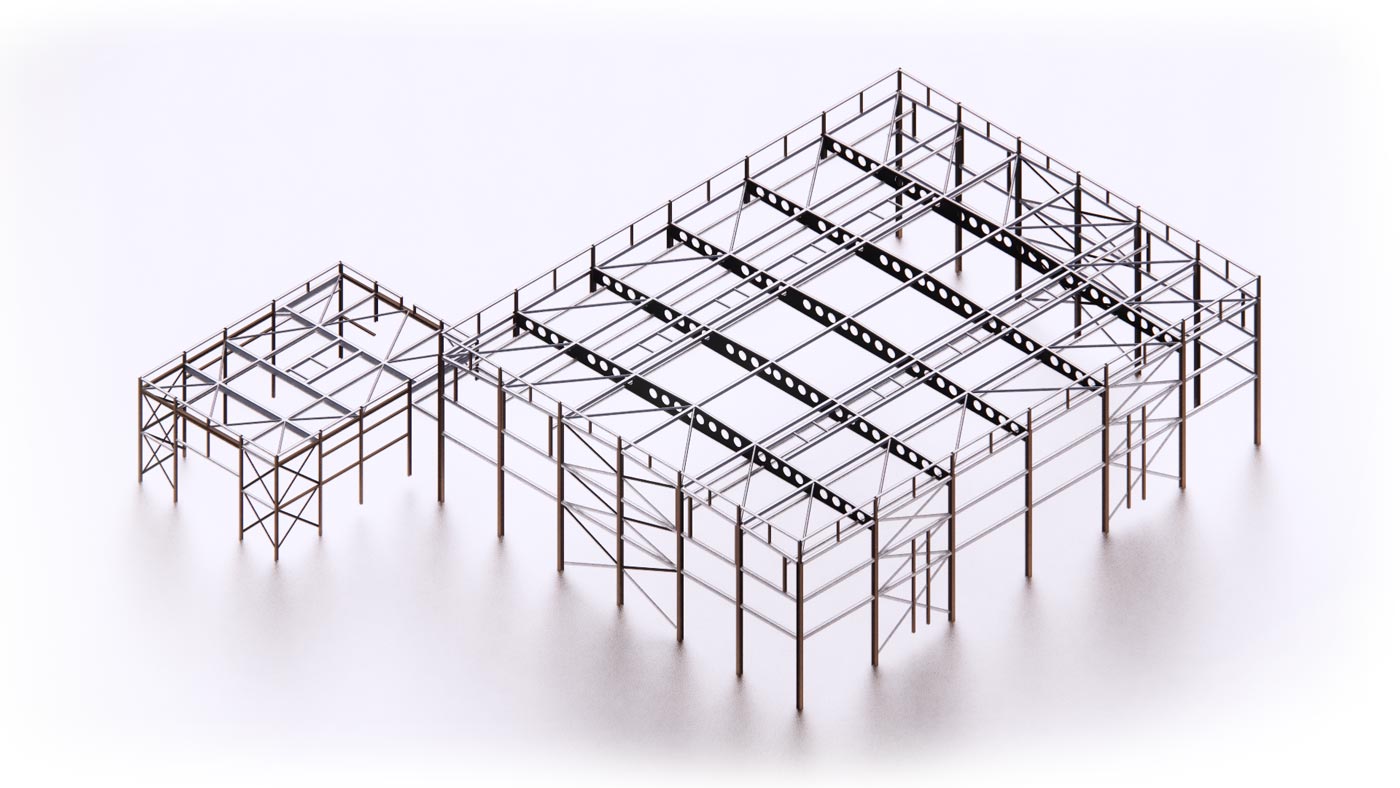 We also create structural steel models, such as the one above which we did for a sports hall of a high school. We transformed the schematic designs and structural drawings into a Revit model with parametric families irrespective of their complexity. On top of that, we produced details of the steel connections and fabrication drawings.
Input received
Documentation in any format
Project specification
Modelling guidelines & instructions
Project briefing
Data processing & Quality assurance
Reviewing all documentation
Requesting missing information
Creating BIM structural models
Detecting clashes or inaccuracies
Clash reports and discrepancy logs
Resolving clashes and inaccuracies in synchronisation with the client
Output Deliverables
Revis models in the required LOD
Navisworks coordination model
Autocad 3D models
Discrepancy logs
Drawing production