We are a Dutch company with an
international staff of engineers and Modellers.
What can we do for you?
Bimservice helps create the optimal design for your installation and/or building project. Engineering is a crucial aspect of a successful project course and with the use of BIM this process will be highly improved. Bimservice is leading in innovative technologies like scanning, pointcloud, 3D modelling, visualisations and other technical services. With our help, you can make your design smart, innovative and sustainable.
We have an outstanding professional team of BIM-modellers and engineers who have a broad range of practical experience. They have the proper knowledge and expertise to turn your project into a success. We can work project based or we can create an engineering team that works exclusively for you for the long term. Our prices for both project hours and project teams are utmost competitive. We will provide you with flexibel modellers and engineers with a high level of knowledge and expertise, at a very competitive price point. 
We are looking forward to hear where the difficulties and challenges in your project lay, so we can discuss the possibilities that Bimservice has to offer.
Do you want to get a headstart with your next project, using the innovative technology Bimservice has to offer? Or do you want to know more about our highly compatible prices? Let's get in touch!
Bimservice offices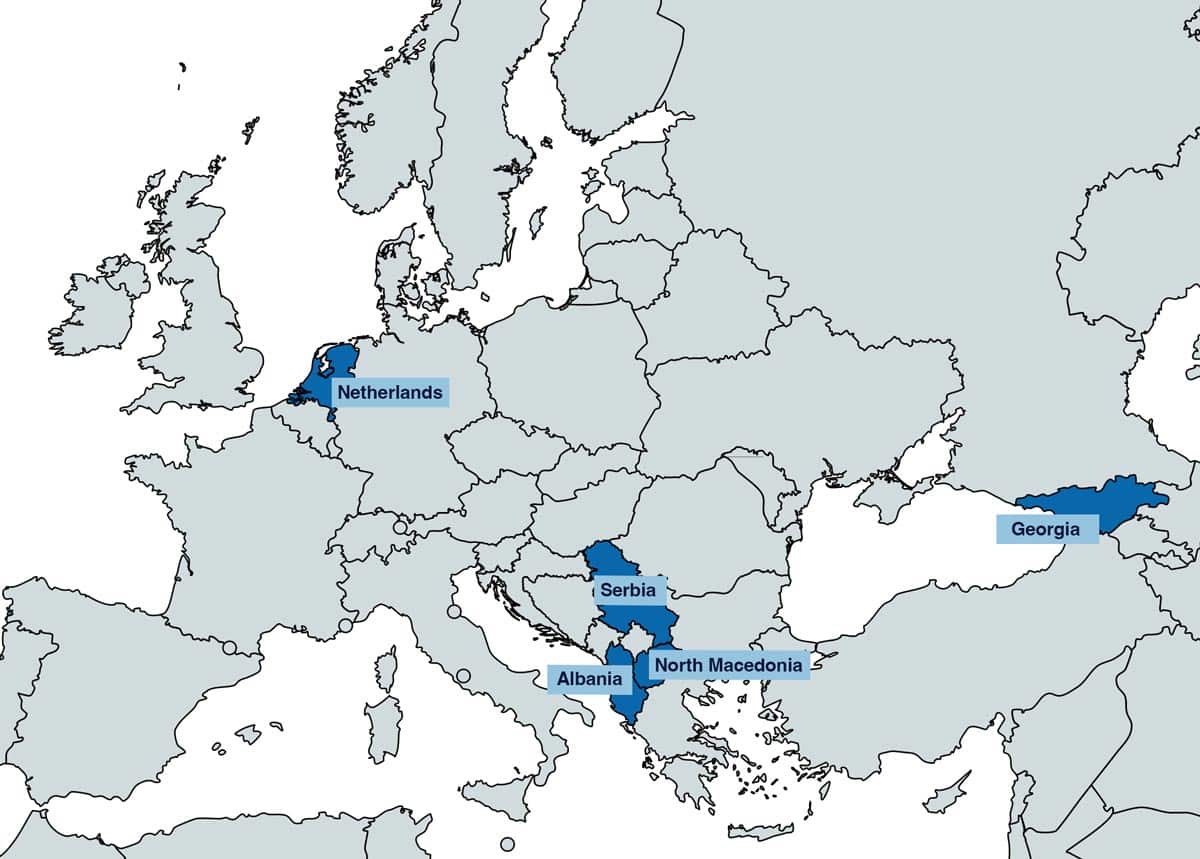 Note: Since Bimservice is a Dutch company, all our contracts are based on the Dutch law. This gives you just that extra confidence and security as our client. 
Our International Management Team
What advantages do we bring?
Lower pricepoint. We have our offices in multiple European countries where the wages are simply lower than in the Netherlands. This advantage is seen in our prices, without having to give in on the quality.

Bimservice has an outstanding reputation when it comes to delivering high quality and securing the implementation of the Dutch norms.

Flexibility! Besides our permanent engineers we have a flexibel team that makes it possible to quickly scale up and down whenever necessary.

Due to our background and experience in the IT work field we bring automatisation to the construction site. In our tooling, methods and technical applications this experience can be used to your advantage.