Construction Sequences
The building site animated over time
A team of highly trained individuals start to overview, sort out and synchronise the information received. Afterwards they calculate the timeframe in which the sequence is taking place, they deliver a construction sequence and according to the highest standards they form an easily understandable and visually enjoyable presentation. This type of presentation is really useful in understanding the process of building and it offers a comparison at the end of the project.
A real world example. We prepared a presentation for the construction sequence and installation of the temporary works for a commercial building. This includes modelling the surrounding, importing machines and construction elements, applying materials, and synchronizing construction elements and timeframes. The result is a presentation based on the construction schedule, that outlines how quickly the work will be done, as well as defining the method by which materials will be put in place.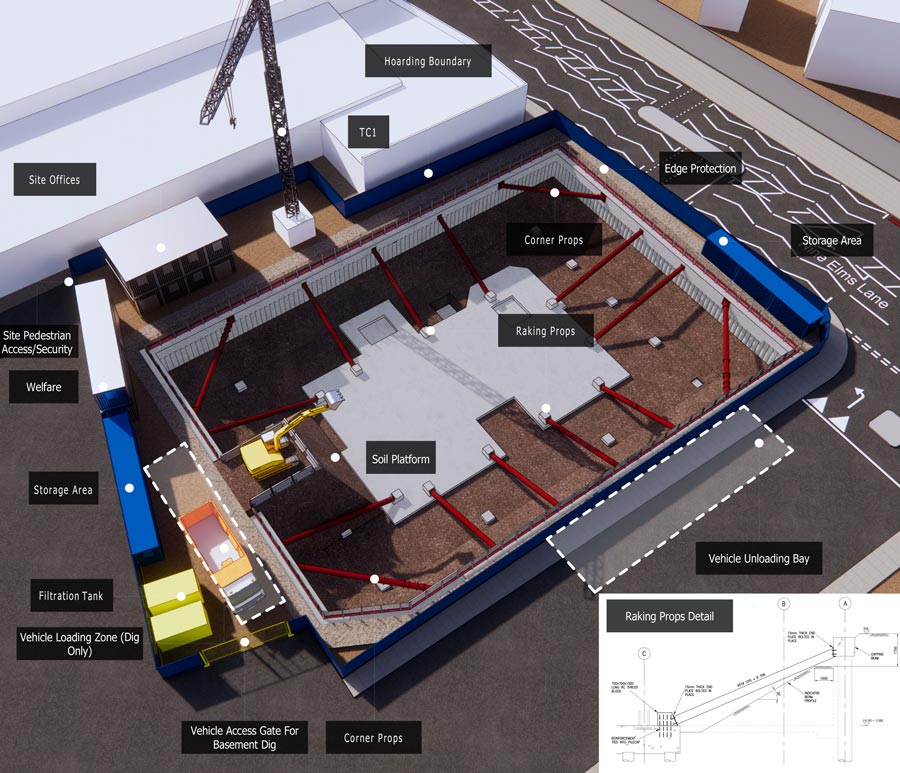 Demolition Models
The demolition sequence
Like the process of creating a construction sequence, the demolition process works likewise. Firstly, the team overviews, sorts out and synchronizes the information received. With this information the elements of the demolition sequence are linked to a timeframe. This results in high-quality renders, videos and presentations.
A real world example. We prepared a 3D model and a presentation for a demolition sequence for a residential building. This kind of presentation helps streamline the entire process through an organised sequence of engineering, design and operating activities before the project begins. The demolition model can identify potential conflicts and it can precisely calculate how to complete the project on time and within budget.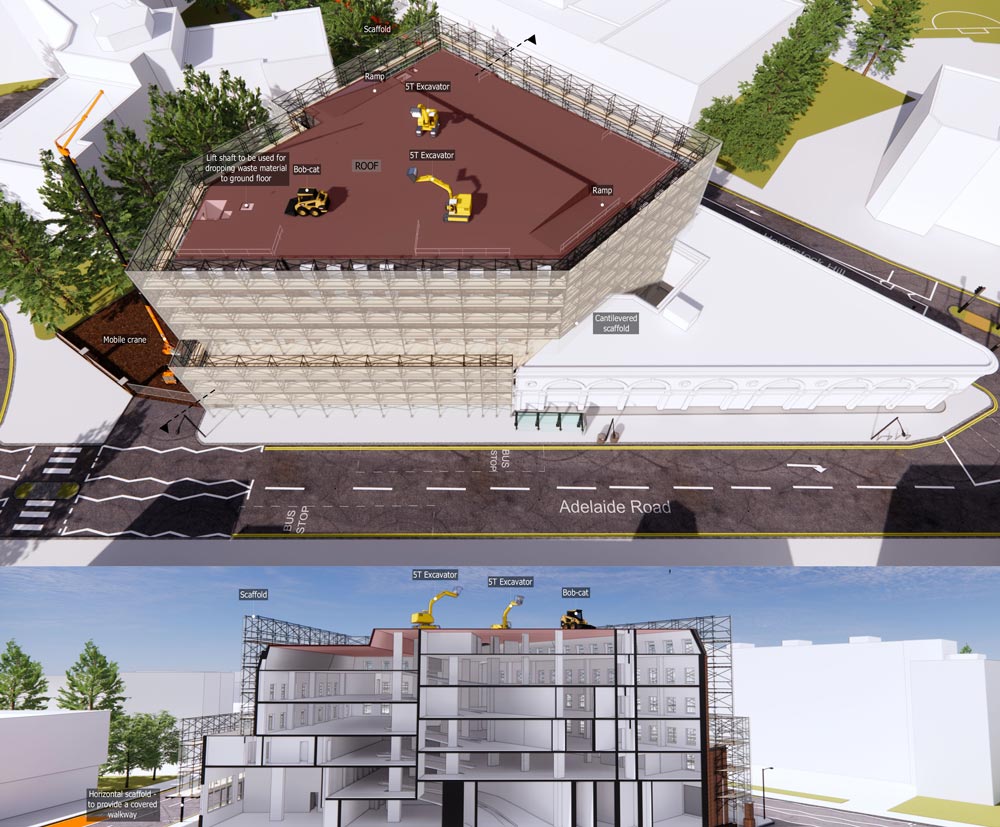 As-Built Surveys
Construction in compliance with specifications?
As-Built surveys are most often performed at the end of construction to make sure municipal and/or lender requirements are satisfied. They help determine whether on-site improvements were constructed in compliance with the specifications as outlined by the engineer during the design process. As-Built survey categories are: structural slab levels, soffit levels, slab edge levels, columns, vertical tops, column vertical bottom, popups, drainage as-built, services as-built, up-stands positions, up-stands levels and plinths positions.
A real world example. For an office building in central London, we prepared As-Built drawings in AutoCAD, using the client's info. The drawings are then used to track the many changes that took place during the construction of the building, so they can be compared to the original building plans.