Excavation of external works
Critical earthworks
Nowadays, efficient on-site work is a necessity. Hence, the use of technology is a must, since it allows precise and closest-to-reality calculations. Cut and fill calculations offer the possibility of paralleled, synchronised work and rapid checks of certain areas. It also allows on-site extraction of data and applying fast changes to the model. The image below offers an example of such a calculation, regarding the excavation of the external works of a high school.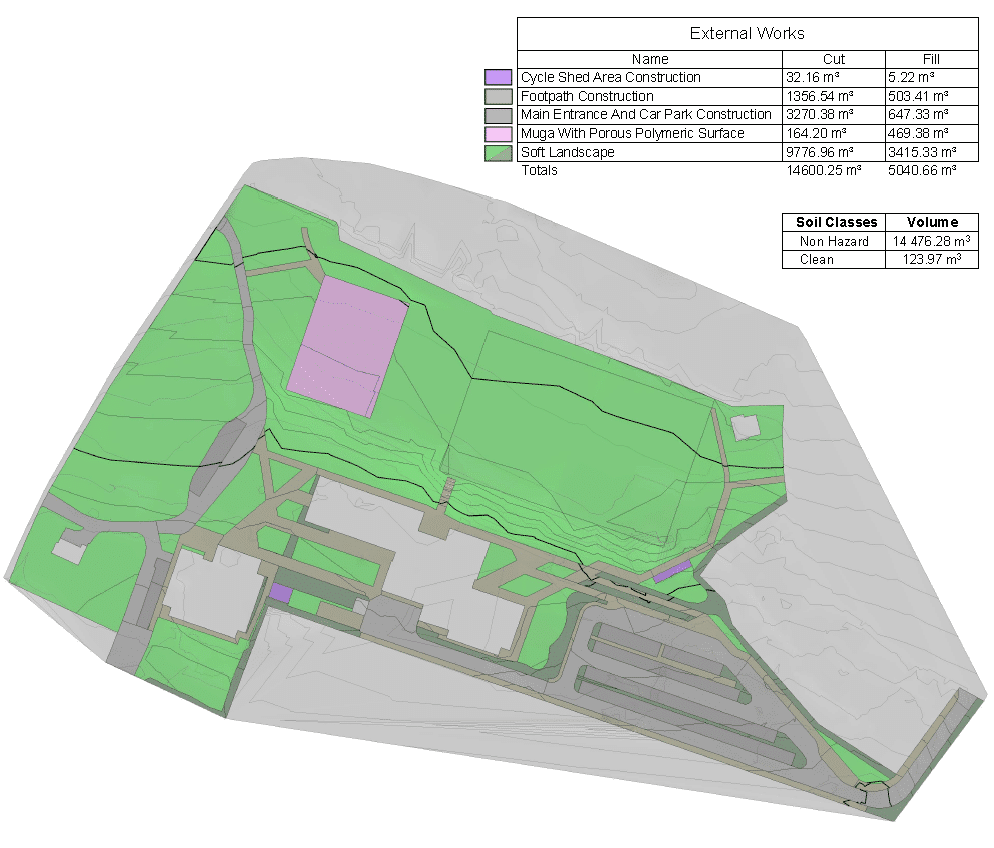 Input received
Documentation in any format
Surveys
Markup if possible
Guidelines and instructions
Data processing & Quality assurance
Reviewing all documentation
Requesting missing information
Modelling of existing topography
Modelling of proposed topography
Comparison of topographies
Civil works on cut and fill calculations
Presentation and style managing of drawing and model.
Output Deliverables
Drawings and PDF's with calculations
CAD Models if required